4mm: Skid plate, rock guards
5mm: Parking brake, fenders
6mm: Transmission drain
8mm: Front differential drain, brake caliper
TORX BITS
T40: Brake lines
Phillips: Brake lines, door panels, shock guards, firewall
SOCKETS/WRENCHES
8mm: Front differential, sensors
10mm: CVT cover, trailing-arm guards, exhaust, electrical grounds, taillights, door latch, front brake lines, radiator
12mm: Front differential, parking brake, exhaust, fender braces, brake lines, seat mount, tilt wheel, CVT
13mm: Tilt wheel
14mm: Brake caliper, motor mount, spark plug, beadlock, front sway bar
15mm: Rear bumper
17mm: Lug nuts, radius rods, shocks, sway bar, frame, A-arms, tie-rods, trailing arms, oil drain
19mm: Ball joints
23mm: Tie-rods
36mm: Rear axle nut
EXTRAS
Pliers: Cotter pins
Pushpin pliers: Push pins
Long magnet: You just never now
TOOLS KTS
Here's some tool kits to get you started when working on your Kawasaki KRX 1000, but please be where they are not complete tool kit for your KRX 1000.
ACCESS OTHER TOP RATED ACCESSORIES FOR YOUR KAWASAKI KRX 1000
View these KRX blog post articles to access more of the highly rated KRX 1000 Accessories.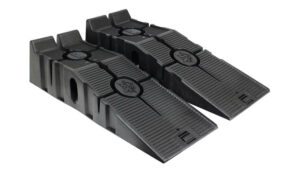 RhinoGear Vehicle RampS – Pair – 12,000lb
★★★★★
Kawasaki KRX 1000 RhinoGear 11909ABMI RhinoRamps Vehicle Ramp – Pair (12,000lb. GVW Capacity). Lift up your KRX 1000 to easily change the oil, add a skid plate and more.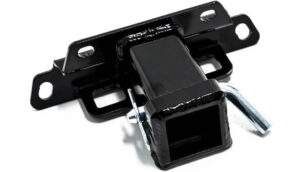 SuperATV Rear Hitch Receiver 2 inch
★★★★★
Easily add-on and install this SuperATV rear 2″ hitch for your Kawasaki KRX 1000.