Need to change the differential oil on your Kawasaki KRX 1000?
Below you will find videos, tools and resources that you'll need to change your differential oil on you KRX 1000.
Required Tool & Supplies to Change You KRX 1000 Differential Oil
Supplies
80W90 hypoid gear oil (3 quarts)
Tools
Drain Pan
Torque wrench
Ratchet and extensions
27mm socket
6mm Allen
8mm Allen
Ring-O 35.8mm
★★★★★
Maintaining your KRX 1000 by completing routine oilchanges is one way to make sure your is maintained to help keep you out on the trail.
★★★★★
KRX 1000 Lumax LX-1632 15 Quart Drainmaster drain pan and oil waste storage. Ideal for Oil Recycling, Drain Direct – No Oily Tub, Funnel, or Mess. No Mess to Clean-Up on Top or Side.
KAWSAKI KRX 10000 CRAFTSMAN Torque Wrench SAE 38-Inch Drive CMMT99433. Meet the specs of the KRX 1000 with this Torque Wrench
★★★★★
Kawasaki KRX 1000 EPAuto 1/4" & 3/8" Drive Socket Set with Pear Head Ratchet. Here's some sockets and ratchet to help you work on your KRX 1000.
★★★★★
KRX 1000 BIKEMASTER OIL FILTER WRENCH (65MM). Need to change your oil? This KRX 1000 BIKEMASTER OIL FILTER WRENCH (65MM) will help you get the job done.
★★★★★
Kawasaki KRX 1000 LEXIVON MASTER HEX BIT SOCKET SET COMPLETE 32-PIECE SET Premium S2 Alloy Steel to help you work on your KRX 1000.
★★★★★
KAWASAKI KRX 1000 RING-O 35.8MM 92055-1281. This is a great item to have on hand every time you change your differential change.
"How to" KRX 1000 Differential Oil Change Videos
Diff Fluid Change Kawasaki KRX1000 Teryx | Kawasaki KRX1000 Rear Differential Oil Change
First Service on the KRX - Changing ALL the fluids!
Kawasaki KRX engine and diff fluid change (20hr first service)
ACCESS OTHER TOP RATED ACCESSORIES FOR YOUR KAWASAKI KRX 1000
View these KRX blog post articles to access more of the highly rated KRX 1000 Accessories.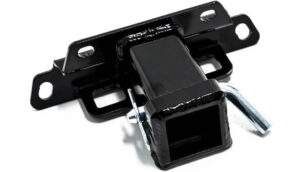 SuperATV Rear Hitch Receiver 2 inch
★★★★★
Easily add-on and install this SuperATV rear 2″ hitch for your Kawasaki KRX 1000.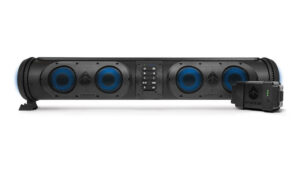 ECOXGEAR SoundExtreme SEB26 Soundbar
ECOXGEAR UTV Sound Bar for Your KRX 1000 BEST Outdoor Soundbar for Your KRX 1000 ECOXGEAR Sound EXTREME "UTV SOUND …